Main content starts here, tab to start navigating
About Us
Yi Peng Thai Dining is a Thai restaurant with Northern Thai inspired food and is located at CITYCENTRE, Houston.
The delicacy, refinement, and uniqueness of the Thai culture is echoed in our food. We select only the best quality seasonal ingredients to create out dishes so that each dish reflects authentic Thai culture.
View Menus
Chef Jett & Chef Jira
The Dynamic Duo!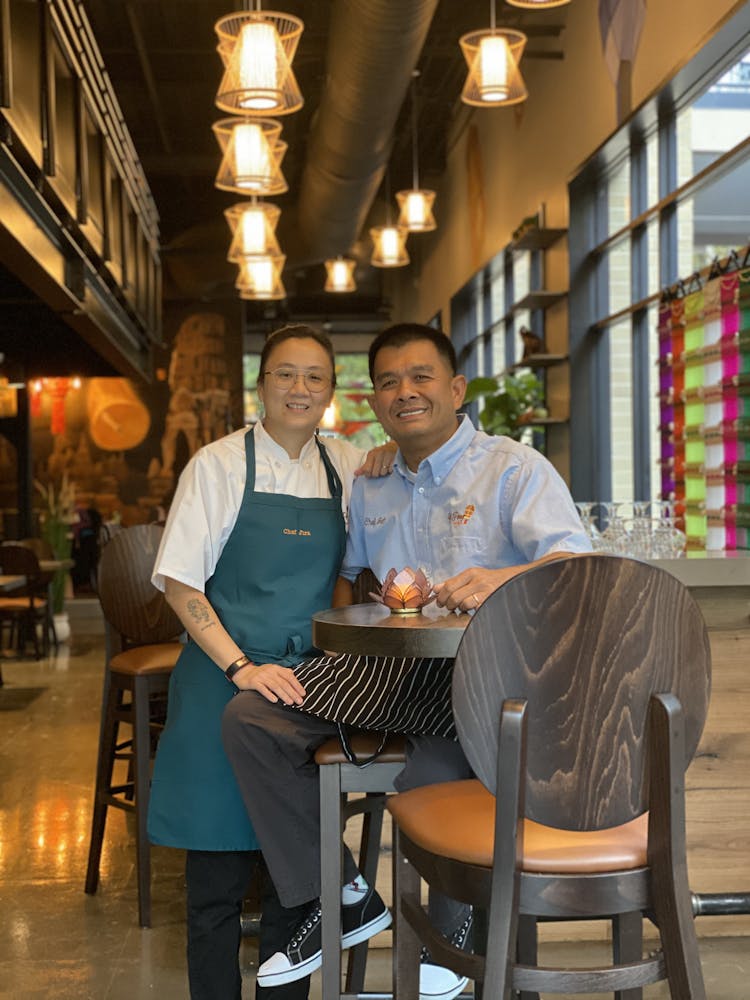 Our Executive Chef, Junnajet Hurapan (aka Chef Jett) started working in the kitchen at the age of 14 and has been exploring the culinary world since then. He has expertise in a variety of cuisines, primarily Italian, Mediterranean, Thai, and Traditional American.
Our Chef de Cuisine, Jira Hurapan (aka Chef Jira) came to study in New York and worked with Chef Jett and she found the passion for baking. She decided to study baking at ICE(NYC) and began to work as a pastry chef in various restaurants and was trained in the tradition of Thai cooking in Thailand under Prof. Srisamorn before joining Yi Peng and lead the team as Chef de Cuisine.
Chef Jett and his team are proud to be able to craft fresh, new dishes as well as the beloved classics for you.