9 Course Chef's Table
Experience Traditional Thai cuisine with dynamic duo Chef Jett & Chef Jira. Our Chef's Table brought together some of the best ingredients on a plate, an amazing overall ambiance for your pleasure. The menus are created with our signature dishes and popular favorites that you can from.
Make your dining experience more intimate by taking dining out to the next level. This is the perfect experience for something special, whether it is an occasion with family and friends or romantic date night.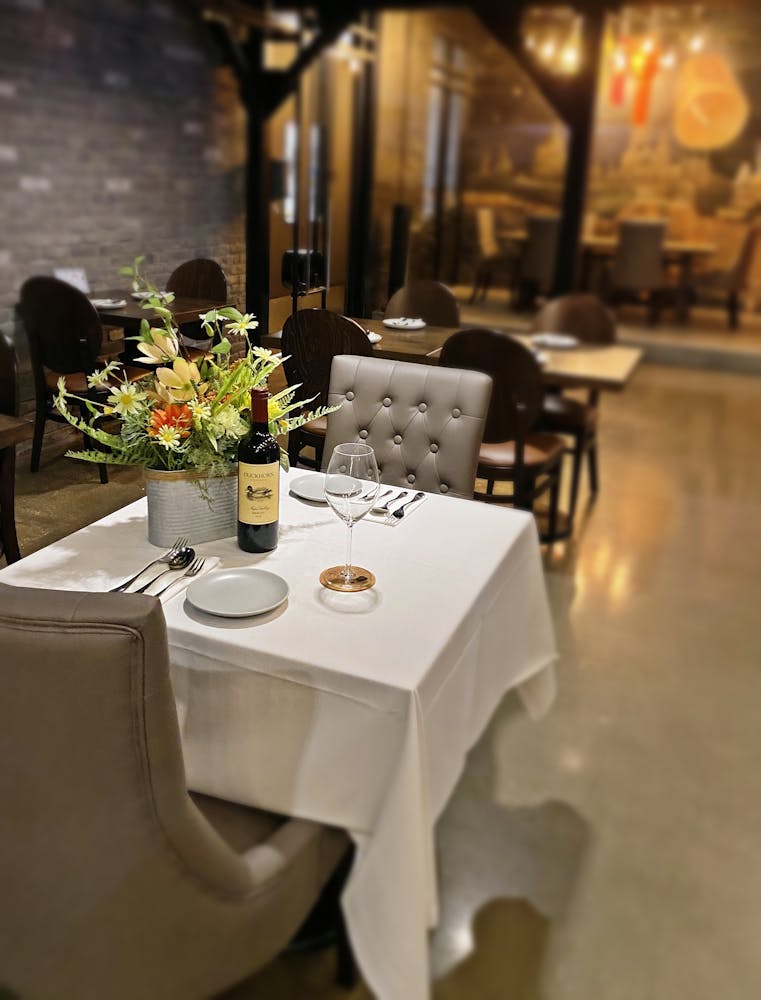 For our customers that like to enjoy Thai food at the main dining room or mezzanine dedicated white tablecloth with chefs tasting menu from our main menu 25 tasting bit size 9 course dinner includes appetizer, main, & dessert.
Let's see sample menus (subject to change); PU KROB (Crispy soft shell crab with Thai herbs & jungle chili glaze), NUEA YANG (Classic grilled Rib-Eye steak with E-sarn tamarind dipping sauce), KHAO SOI GAI (Northern style coconut curry with egg noodle, stew chicken & pickled veggie), TOM YUM GOONG (Spicy lemongrass broth with thai herb, head-on shrimp & enoki mushroom)
Book your table for a unique experience today! For more information please call us at (832)623-7846 or email : info@yipengthaidining.com